[NOTE: This open call has been extended through Oct. 24.]
Who?
You, dear writer, you. We are open to submissions of all sorts from anyone; please do not feel constrained by any considerations of identity, age, race/ethnicity/creed, gender, sexuality, politics/philosophy. These matters may or may not factor into your fiction — what counts is the vision and artistry you bring to your fantastical and genre storytelling.
What?
The Fabulist is open for submissions of short (up to 3,000 words) works of fantastical and genre fiction.
We'd love to see more genre in the slush pile, in particular science fiction, which we don't get enough of, plus pure fantasy and horror. Crime, mystery, romance, thrillers, sea adventure, Gothic, etc., are also welcome, so long as it's anchored by some element of the fantastic. We do get lots of dreamy, magic-realist, mythic and folkloric stories, and publish the best of 'em.
When?
EXTENDED: From September 10 at 9:00am through 11:59 p.m., October 24, 2020.
Where?
The Fabulist publishes primarily on the Internet, with occasional print editions.
Why?
Because fiction connects us to deeper truths about our world and to each other; brings depth and nuance of feeling to our lives; and, as both entertainment and as a reflective and provocative art, enables us to at once escape, transcend and even transforms life's sometimes dire circumstances.
To quote Le Guin: "Resistance and change often begin in art, and very often in our art, the art of words."
That's why.
How?
The only way to submit work to The Fabulist is through Submittable. Do not email your submission; you will not receive a response.
But what about … ?
The Fabulist never charges a reading fee. Please note that at this time The Fabulist is not a paying marketing.
Read our full submissions guidelines and submit your work via Submittable.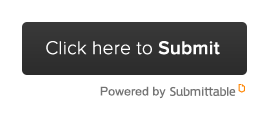 ---
[To get updates on open calls for fiction, poetry and art, sign up for our free email newsletter, or follow us on Twitter and Facebook.]