This Month:
Editorial • Publishing Schedule • Open Call for Short Fiction
---
Editorial: "Where There's Smoke"
Labor Day weekend marks the end of summer in America with barbecues and weekend sales at the mall.
This summer, the smell of smoke at The Fabulist's San Francisco headquarters is not from the backyard grill. Rather, it's the choking stench of soot from some of the worst wildfires in Northern California history.
The malls, meanwhile, are closed, thanks both to Amazon and COVID-19.
And, as protests flare across the nation, it's worth remembering that Labor Day itself is just a defanged take on May Day — that ancient pagan holiday that in the past century has also emerged as a celebration of the international labor and social-justice movements.
This September, our fantasies about America, and our selves, seem like kindling for a fiery summer's end.
---
The Fabulist Words & Art
September 2020, Vol. 14, No. 6
"Shoppingtown," by Elizabeth Gonzalez James, is a post-apocalyptic stroll through a ruined palace of American retail consumerism in a breezy flash-fiction inspired by Italo Calvino's "Invisible Cities." (Sept. 5)
A naive domestic android yearns for a life of connection and commitment in Heather Sager's deeply poignant "I Will Work for Love." (Sept. 7)
Fancy a romantic travelogue, or maybe a mythic tale of elemental passions? Don't let Anne Wilding's "The Basque Wind" carry you away … (Sept. 12)
Spare, vivid and visceral, "The Dream of the Green Cave," by Illinois poet Shannon Tate Jonas, is a nighttime journey of striking contrasts. (Sept. 18)
Novelist and educator Lawrence Coates closes out the month with his sly, wry, surreal and vaguely Lovecraftian parable, "Age of the Cuttlefish."
---
Open Call for Short Fiction, Sept. 10-Oct. 19
What?
The Fabulist is open for submissions of short (up to 3,000 words) works of fantastical and genre fiction
When?
From September 10 at 9:00am through 11:59 p.m., October 10, 2020.
How?
The only way to submit work to The Fabulist is through Submittable. Do not email your submission; you will not receive a response.
But what about … ?
The Fabulist never charges a reading fee. Please note that at this time The Fabulist is not a paying marketing.
Read our full submissions guidelines and submit your work via Submittable.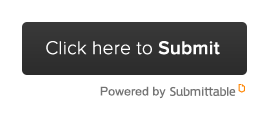 ---
[To get updates on open calls for fiction, poetry and art, sign up for our free email newsletter, or follow us on Twitter and Facebook.]